Lesson Series: "0 To 60, An Introduction to Alternate Picking" - Lesson 295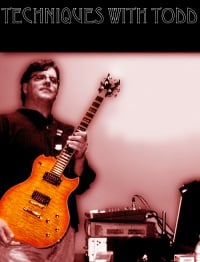 LESSON #295 - String Skipping
Lesson Series by Todd Simpson

HERE IS OUR OVERLOUD TH2 PATCH FOR TODAY

-NEW:
HERE IS OUR ELEVEN RACK PRESET FOR TODAY

Let's warm up and get going!
FINGER YOGA!

SKIPADEEDOODA!!!!!
Let's work on a bit of STRING SKIPPING. This is a technique that folks often struggle with at first and I'm no exception. We are going to work up to playing something that will work our stretch and our skips

Here is a preview.
Let's start smaller and work our way up!

THERE IS NO F!! F is for FINGER TORTURE!

HERE IS OUR VIDEO STREAM FROM TODAY!