Lesson Series: "0 To 60, An Introduction to Alternate Picking" - Lesson 296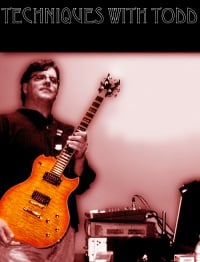 LESSON #296 - String Skipping Part II
Lesson Series by Todd Simpson

Let's warm up and get going!
FINGER YOGA!

SKIPADEEDOODA (DAY OF REST VERSION)!!!!!
On this, our "Day of Rest", let us come together in fellowship and SHRED!!!!! Today we are going to continue on our path from yesterday and work on some Alt/Econ Picking while String Skipping! These patterns may "seem" difficult, but I assure you, it's a perceptual issue


HERE IS OUR FULL VID CHAT FROM TODAYS LESSON!!!!