Lesson Series: "0 To 60, An Introduction to Alternate Picking" - Lesson 297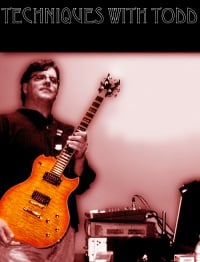 LESSON #297 - Streeeeeeeeetch Yourself
Lesson Series by Todd Simpson
HERE IS OUR OVERLOUD TH2 PATCH FOR TODAY

Let's warm up and get going!
FINGER YOGA!

FLEXIBILITY AND CONTROL
Flexibility is crucial, but it's nothing without control. Let's work a bit on building up both.
FIRST UP!

IF the stretch is too far, stay on the last position and repeat.

DO NOT PLAY TO THE POINT OF PAIN!
Video Demoonstration


HERE IS OUR VIDEO CHAT FROM TODAY