Lesson Series: "0 To 60, An Introduction to Alternate Picking" - Lesson 298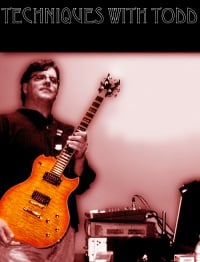 LESSON #298 - Left Hand Power Drills
Lesson Series by Todd Simpson
HERE IS OUR OVERLOUD TH2 PATCH FOR TODAY

Let's warm up and get going!
FINGER YOGA!

LEFT HAND POWER FOR RYTHM PLAYING
We started last session on our "Left Hand Power" drills. Let's continue that today

So put your pick down and use your right hand to mute your strings and your left hand only to do all the fret work


HERE IS OUR VIDEO CHAT FROM THIS SESSION!