Lesson Series: "0 To 60, An Introduction to Alternate Picking" - Lesson 302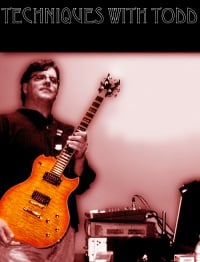 LESSON #302 - NeoClassical Chops Part II
Lesson Series by Todd Simpson
HERE IS OUR OVERLOUD TH2 PATCH FOR TODAY - Using the "Mr. Scary" Pre-Amp in the Lynch Box!
Alternate Patch sounds!!(Dryer for practice)

Let's warm up and get going!
FINGER YOGA!

Let's continue with our NeoClassical work

Here again is our Backing Track. Please download it.
FIRST UP! Let's get your fingers moving with something familar and work our way towards crazy! This lick works with our backing as well, in its first position.
HERE IS THE VIDEO CHAT SESSION FROM THIS LESSON