Lesson Series: "0 To 60, An Introduction to Alternate Picking" - Lesson 305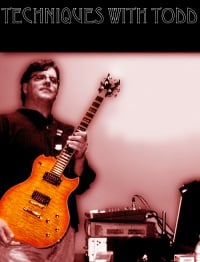 LESSON #305 - Fast Bits and Slow Bits
Lesson Series by Todd Simpson
HERE IS OUR OVERLOUD TH2 PATCH FOR TODAY

Let's warm up and get going!
FINGER YOGA!
FAST BITS AND SLOW BITS
We are going to make This set of lessons a study in contrasts, Blues Licks and Shred licks. The shreddy bits today are more about waking up your fingers so that they can be more articulate when we work on the more subtle blues bits later on. The Blues bits are going to work with the BLUES COLLAB!!
HERE IS THE LINK TO JOIN THE BLUES COLLAB!

HERE IS OUR VIDEO CHAT FROM TODAY!