Lesson Series: "0 To 60, An Introduction to Alternate Picking" - Lesson 308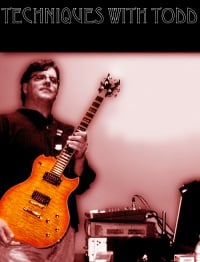 LESSON #308 - Building Blocks of Lead Work
Lesson Series by Todd Simpson
(Using our precision work to build long scale runs)
HERE IS OUR OVERLOUD TH2 PATCH FOR TODAY - Brunnetti TAXI DRIVE based patch. Still want one of these Pedals!

Let's warm up and get going!
FINGER YOGA!

Let's work on using some of our precision work and right/left hand synch to build longer scale runs that you might use for building speed or in a solo context.

HERE IS OUR FULL VIDEO CHAT FROM TODAY'S LESSON!