Lesson Series: "0 To 60, An Introduction to Alternate Picking" - Lesson 315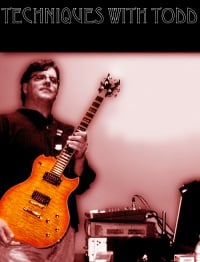 LESSON #315 - Arpeggio/Clean Tone/Precision
Lesson Series by Todd Simpson

HERE IS OUR OVERLOUD TH2 PATCH FOR TODAY - This is four presets, the first 3 are CLEAN PATCHES. #2 is "low/mid gain"

FINGER YOGA!

ARPING AND WORKING CLEAN
We very rarely work with our "Clean Tones" here in chat, so today we are going to do some work on using clean and semi clean tones while maintaining our picking and precision and our sense of melody and scale.
First up, prepare yourself to use the pinky and choose a clean tone from my TH2 preset or from your own rig.