Lesson Series: "0 To 60, An Introduction to Alternate Picking" - Lesson 320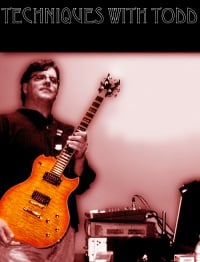 LESSON #320 - Complex Lines
Lesson Series by Todd Simpson

FINGER YOGA! (Always Warmup BEFORE Playing)

BUILDING, BUILDING, BUILDING
Being able to play long, complex lines is a simple matter once a bit of method is applied. Let's apply some today!!

Side Note: Todays lesson is 320. This is also the model number of an ibanez guitar series that I've been looking in to lately. These series came with some killer looking body work. Anyone have one or tried one?

HERE IS OUR FULL VIDEO LESSON!