Lesson Series: "0 To 60, An Introduction to Alternate Picking" - Lesson 328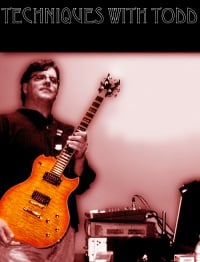 LESSON #328 - Major?
FINGER YOGA! (Always Warmup BEFORE Playing)
TONE FOR TODAY:
OVERLOUD TH2

MAJOR WHAT?
Ahh, the MAJOR scale. So neglected. Let's get friendly with it

To wit!!
Our backing for today
A small chunk of SHOUT that SPOCK and I are continuing to struggle to get right! Let's take advantage of having a backing to put our bits to good use!
First up!! Something easy and familiar to go with out backing and get the hands moving!

HERE IS OUR FULL VIDEO CHAT FROM TODAY!