Lesson Series: "0 To 60, An Introduction to Alternate Picking" - Lesson 329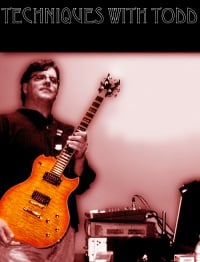 LESSON #329 - Major Part II
FINGER YOGA! (Always Warmup BEFORE Playing)
TONE FOR TODAY:
OVERLOUD TH2
Take a look at the PARAMETRIC EQ in the very front of the chain. As in the real world, this is where your tone really begins. BEFORE The gain stage.

THE KITCHEN SINK
Let's continue to throw everything but the kitchen sink at our backing track. Mini-Sweeps, Inverts, etc.
Download this file and loop it in your daw. Just copy/paste over and over or drag paint.
FIRST UP!!!
Something easy and familiar per usual to get the fingers moving. Then on in to crazy land