Lesson Series: "0 To 60, An Introduction to Alternate Picking" - Lesson 341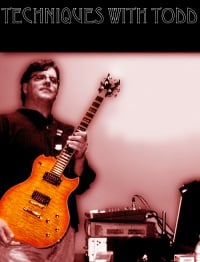 LESSON #341 - Pinky Ponies II
FINGER YOGA! (Always Warmup BEFORE Playing)

PINKY PONIES RETURN!
I'm going to be building my FIRST EVER gmc video lesson for our collection. To wit, I've assembled some of my FAVE shred licks. In doing so, I realized that several of them are KILLER pinky workouts!!!
-Let's get going with something more "Rythm" than "Lead". Note that you are using left hand hammer/pull instead of picking!

HERE IS OUR VID CHAT FROM TODAY!!