Lesson Series: "0 To 60, An Introduction to Alternate Picking" - Lesson 344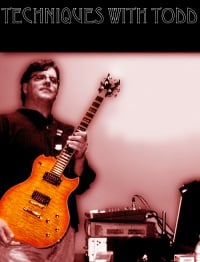 LESSON #344 - Left Hand Path Adventures
FINGER YOGA! (Always Warmup BEFORE Playing)

We have done a lot of work synching up our hands. Let's spend some time focusing on each hand for a bit. Today, we shall follow the "Left Hand Path"

Try to use your LEFT HAND ONLY unless otherwise specified.
-You can use your right hand on the bridge to mute or use the "CROSS OVER" mute technique.

Here is our VID CHAT from Today!!