Lesson Series: "0 To 60, An Introduction to Alternate Picking" - Lesson 346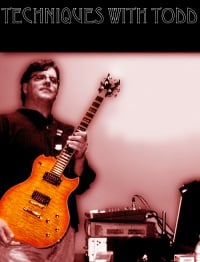 LESSON #346 - Inside Out
FINGER YOGA! (Always Warmup BEFORE Playing)

INSIDE OUT / OUTSIDE IN
It's been a very spiff year here @ GMC and for our last couple of lessons before we start the year anew, I want to focus a bit on. ......PICKING!!!!

These pieces will leverage your outside picking, inside picking and your inside out picking

Inside out picking is just starting with inside strokes and transitioning to outside strokes in the same lick. Also, we will do some outside in picking as well

Let's get warmed up with some standard picking.

HERE IS OUR FULL VID CHAT FROM TODAY!