Lesson Series: "0 To 60, An Introduction to Alternate Picking" - Lesson 349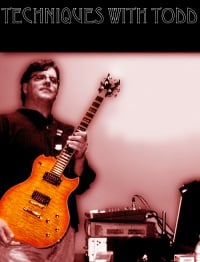 LESSON #349 - Econ or AP?
FINGER YOGA! (Always Warmup BEFORE Playing)

TO ECON OR NOT TO ECON?
Let's work on some picking!!!!

Instead of using non sensical patterns to work on our ECONOMIC and ALTERNATE picking let's try something more musical and more interesting. In the Tablature when you see this symbol above a note it means DOWNSTROKE.
Two of them means two downstrokes in a row or in other words, "ECONOMIC PICKING!"


BASED ON A LICK BY AKRICH! - HERE IS THE ORIGINAL LICK
HERE IS OUR FULL VIDEO CHAT FROM THIS LESSON:
PART I
PART II