Lesson Series: "0 To 60, An Introduction to Alternate Picking" - Lesson 352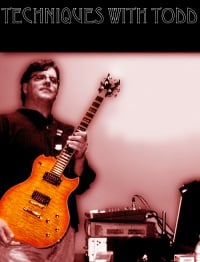 LESSON #352 - Pinky's Revenge II
FINGER YOGA! (Always Warmup BEFORE Playing)

POWER TO THE PINKY ON THE DAY OF REST!!
Let's continue our work from last session on our PINKY!!! We stopped last time before we could work up our MULTI PICKING on a finger twisting bit of music called EXAMPLE H! Yup, we made it all the way to example H.

We are going to do a bit more on this first rhythm pattern then switch to doing LEAD/SOLO work using this pattern as a backing.
If you missed last session, FEAR NOT! Here is the tab. If you were here last session, let's multi pick this guy, as a warmup

It's the day of rest after all!!