Lesson Series: "0 To 60, An Introduction to Alternate Picking" - Lesson 354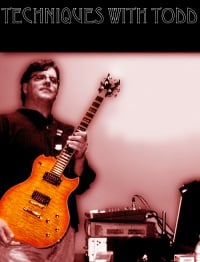 LESSON #354 - Shredding The Solo
FINGER YOGA! (Always Warmup BEFORE Playing)

SHREDDING THE SOLO!!
When it comes time to play your guitar solo in the context of a song you've written, or anywhere for that matter, you need to be ready and armed with the proper technique and skill. We have been working very hard at developing those skills so let's put them work!!!! We are going to solo against a backing in C#. This is to prevent you from using the easy licks that come from working on open string keys.
Let's start with something very simple and familiar before heading out to Crazy Town.