Lesson Series: "0 To 60, An Introduction to Alternate Picking" - Lesson 358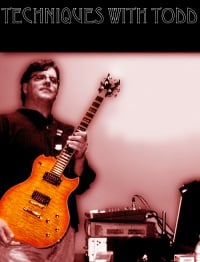 LESSON #358 - Double Picking Solo Licks
FINGER YOGA! (Always Warmup BEFORE Playing)

SOLO!
Let's work on our solo chops and leverage some of our multi picking

There are tons of backing tracks on the web that are just waiting to help you practice your chops!! To Wit! Here is one that GMCer CAEL (Ben) pointed out to me that will work well for us today. It's in E Minor.
Before we get all crazy, let's get our fingers moving.