Lesson Series: "0 To 60, An Introduction to Alternate Picking" - Lesson 384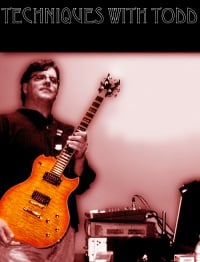 FINGER YOGA! (Always Warmup BEFORE Playing)
FURY ROAD
Let's dig deep today and really RAAWWWWWWWKKKKKK!!!!!! :)
First up, here is the band T'RY from the FAROE ISLANDS. IMHO the best thing to happen to Metal in quite a while. This song is called BLOOD OF HEROES from their latest album and it has a riff that very close to many of our workouts. We are thus going to steal it for our lesson!

Here is the tab for the main lick.
-Use your ECON picking and MUTE the LOW E string

HERE IS THE FULL TAB WITH HARMONY

HERE IS OUR VID CHAT FROM THIS LESSON!