Lesson Series: "0 To 60, An Introduction to Alternate Picking" - Lesson 401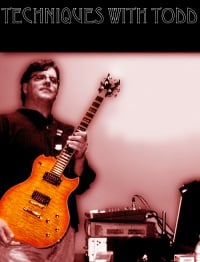 LESSON #401 - Let's Go Solo!
FINGER YOGA! (Always Warmup BEFORE Playing)

SOLO TIME!
Having 400 lessons under our belt, how about we do a bit of SOLO WORK. Let's use a somewhat un familiar shape and try some familiar bits with it.

HERE IS THE LINK TO OUR VIDEO CHAT FOR TODAY