Lesson Series: "0 To 60, An Introduction to Alternate Picking" - Lesson 402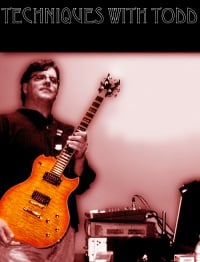 LESSON #402 - Let's Solo More!
FINGER YOGA! (Always Warmup BEFORE Playing)

Warming Up!

MORE SOLO TIME!!!!
Let's continue a bit with our previous backing and then shift to a backing in a different key for work in another position.

C SHARP MINOR BACKING TRACK (Transposed for 6 String Guitar, to use on a 7, just move the entire thing one string down, e.g. start on the low B instead of the E string.)
CSharpMinorBacking_TransposedtoE.gp5
CSharpMinorBacking_TransposedtoE.gpx