Lesson Series: "0 To 60, An Introduction to Alternate Picking" - Lesson 404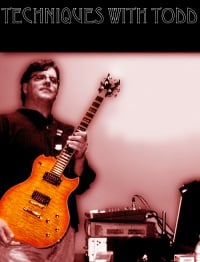 LESSON #404 - To Pick Or Not To Pick II
FINGER YOGA! (Always Warmup BEFORE Playing)

PICKING OR HAMMERING?
Some licks are tough at first With these, let's try to hammer on and pick the open strings. Then we will get to licks that need every note picked. However, you can always use a hammer on or pull off to fill in until you can pick every note.
Let's start with something simple.