Lesson Series: "0 To 60, An Introduction to Alternate Picking" - Lesson 406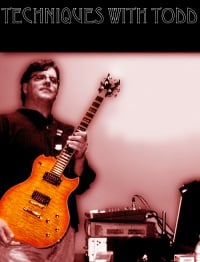 LESSON #406 - Traverse Picking II
FINGER YOGA! (Always Warmup BEFORE Playing)
Watch the original lesson broadcast below!
TO TRAVERSE OR NOT TOO TRAVERSE
Let's pick up where we left off without "Traverse Picking" Or "Picking Across Strings" work. Focus on your picking form on these. PALM MUTE EVERYTHING. Stop each note from ringing. Control any errant string noise. Feel free to ask questions

Let's start with something easy and familiar and work up from there.