Lesson Series: "0 To 60, An Introduction to Alternate Picking" - Lesson 431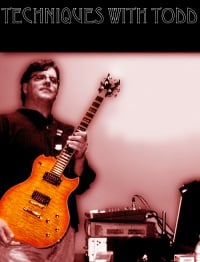 LESSON #431 - Traverse and Tribulations II
DO THIS FIRST!!: CHANGE AUDIO IN GOOGLE HANGOUTS TO "STUDIO"

FINGER YOGA! (Always Warmup BEFORE Playing)

A MINOR JAM TRACK (PROVIDE BY FZALFA!)

DIRECT LINK TO CHAT & VIDEO VIA GOOGLE HANGOUTS

TRIBULATIONS CONT'D

THE LAST LICK IN MY WITCH COLLAB SOLO!

HERE IS THE BACKING TRACK TO WORK OVER

HERE IS OUR VID CHAT FROM THIS LESSON

STUDENTS SHREDDING IT UP!!! (FZALFA)
Here is our own fzalfa (Laurent) shredding it up using our backing from this lesson. Nicely done!!