Lesson Series: "0 To 60, An Introduction to Alternate Picking" - Lesson 54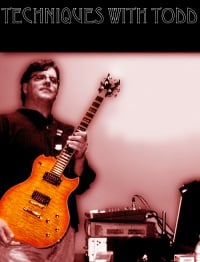 LESSON #54 - Expanding Harmonic Minor

Let's take another look at the Harmonic Minor Scale. We worked with this scale recently in a previous lesson and it's about time we add a bit to it.

Let's tackle a couple of tough shapes then put them together.

Now let's work on the "Shred Fingering" of the Harmonic Minor. In other words, using three notes per string.

SHRED FINGERING OF HARMONIC MINOR