Lesson Series: "0 To 60, An Introduction to Alternate Picking" - Lesson 117
(Difference between revisions)
Line 28:
Line 28:

You can use the [http://www.ikmultimedia.com/userarea/preset-xchange/AmpliTube%203/user_area_presetXchange_AT3.php#test_popup_690 PRESET EXCHANGE] to get my preset and tons of others!

You can use the [http://www.ikmultimedia.com/userarea/preset-xchange/AmpliTube%203/user_area_presetXchange_AT3.php#test_popup_690 PRESET EXCHANGE] to get my preset and tons of others!

+
+
+

[[Image:todd1171.jpg]]
---
Revision as of 11:39, 30 July 2012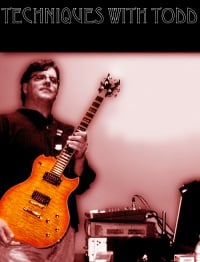 LESSON #117 - (Lesson #17 Redux) Secrets of shred. Tools of the trade
Lesson Series by Todd Simpson

FINGER YOGA!
Let's do our usual Finger Yoga stretches. Here is a link to the video for references.
You can download AMPLITUDE FREE here (for free with enough gear in it for this preset) here http://www.ikmultimedia.com/products/downl...TMzA%3D&E=Y
!!!!!!!!!!HOW TO INSTALL AMPLITUDE PRESETS ON PC!!!!!!!!!!
Pretty crucial

1.)Download the patch/preset and unzip it if needed.
2.)Copy the patch/preset in to
Documents\IK Multimedia\AmpliTube 3\Presets\
3.)Close and restart Amplitude or the host daw.
4.)That should work

You can use the PRESET EXCHANGE to get my preset and tons of others!