Lesson Series: "0 To 60, An Introduction to Alternate Picking" - Lesson 265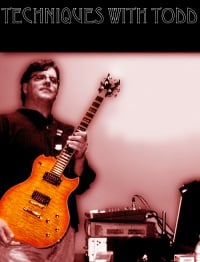 LESSON #265 - Mind The Gap
Lesson Series by Todd Simpson
Traverse and the skip
HERE IS OUR TH2 PATCH FOR TODAY
MIND OVER MATTER (FINGER CONTROL)
Let's start with our homework drill from last time. If you missed this drill, now is your chance!! If you did your homework, then now is your chance to show off!!

HERE IS OUR VIDEO CHAT FOR TODAY
-The video sorta died and I restarted it so we only got about the last 20 minutes recorded.