Lesson Series: "0 To 60, An Introduction to Alternate Picking" - Lesson 337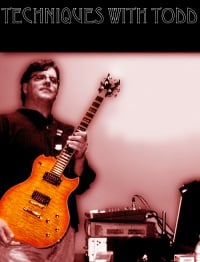 LESSON #337 - Synch or Swim Part II
FINGER YOGA! (Always Warmup BEFORE Playing)

ONWARD!!!
Let's leverage the work we've done up to this point. We have learned a variety of Drills and Riffs to help focus our technique. Let's focus a bit on the right hand and make use of some of the bits that you should know pretty well by now. For today's work, try to AVOID LEGATO. Try to pick every single note and keep a good palm mute.
First up!! Let's take a lick that we worked on last session and MOD it to make our hand work a bit more on alternate picking and precision. You already know this pattern so it should be easy going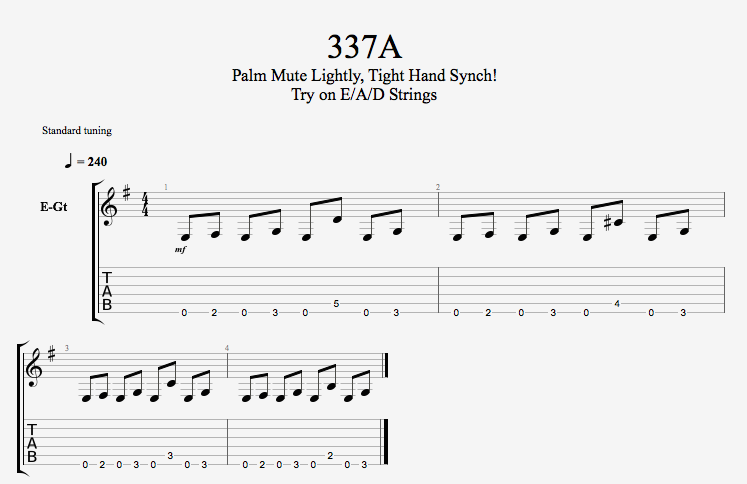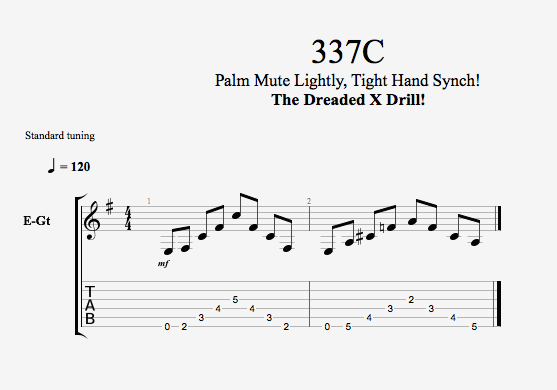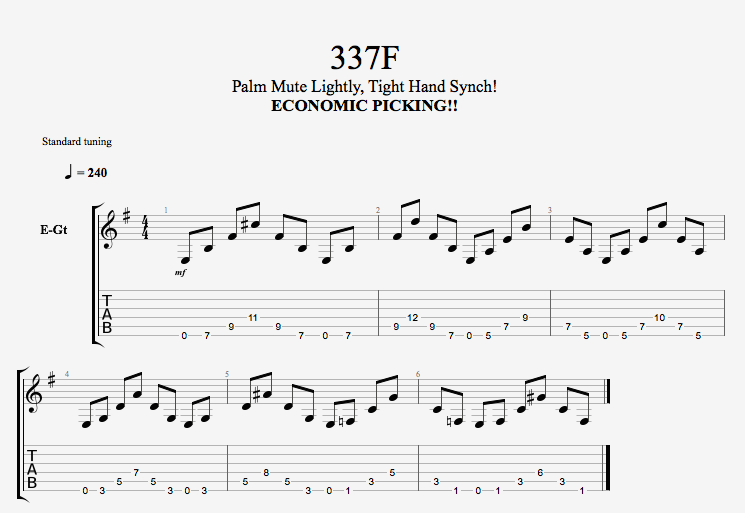 HERE IS OUR VIDEO CHAT FROM TODAY!!