Lesson Series: "0 To 60, An Introduction to Alternate Picking" - Lesson 71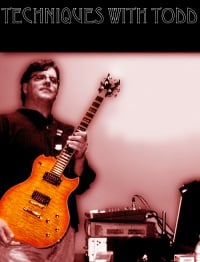 LESSON #71 - Doxologia Minor Part II

On deck today, Alternate picking, string skipping, and stretching! Let's do our usual finger yoga and jump right in.
Here is our first pattern. It's all about string skipping

Now let's add to that.

Now let's get in to our main lesson.

Here is part 1.

Part 2.

Part 3.

Part 4.
Parts 1 - 4 Guitar Pro Tablature
LESSON LINKS

Here is a link to the Guitar Rig Patch from Today's Lesson

Free Software For Recording (Guitar Rig Free, and Pod Farm Demo and Reaper, etc.)