Tom Morello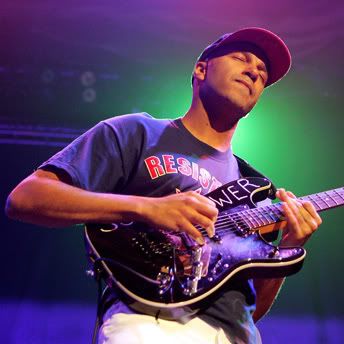 Introduction
Tom is known for his guitar style, which consists of heavy metal and hip-hop inspired sounds. His guitar playing is also known by heavy use of guitar effects. Which include delay, modulation, wah, harmonizers, distortion, feedback, and others in unique ways and combinations. He is also known for his use of the killswitch.
Early Life
Tom Morello was born on May 30th, 1964 in New York City. He grew up in Libertyville, Illinois. He lived in Libertyville most of his life and attended Libertyville High School where he sang in the school chorus and was in the speech and drama club. He became interestd in politics early.
At 13, Tom joined a Led Zeppelin cover band as lead singer. At the same age, Tom purchased his first guitar at Rigoni Music in Libertyville. He wanted a solid-body Ovation guitar, but he didn't have enough money to buy one. Instead, he purchased a Kay guitar. He wanted to learn how to play Black Dog by Led Zeppelin, so he took two guitar lessons but was first taught how to tune his guitar and the C Major Scale so he put his guitar in his closet for three years.
He heard a song by the Sex Pistols and he thought that he might be able to channel his feelings and political ideas through a guitar too so he learned how to play again. At 20. he first started studying the guitar seriously. He had formed a band in the same year called the Electric Sheep which included future Tool guitarist, Adam Jones on bass. Few of the Sheep could really play an instrument at first, but the band was for Tom to start honing his skills. Instead of performing cover songs, Sheep wrote their own songs that included politically charged lyrics. None of their songs contained solos.
Toms musical tastes were heavy metal, mostly Kiss, Alice Cooper, Led Zeppelin and Black Sabbath. Later, his music and politics were greatly influenced by punk rock bands like The Clash, the Sex Pistols and Devo.
He went to Harvard University, where he majored in Political Science. This is when he practiced at least 8 hours a day. After all his Harvard friends left to become doctors and lawyers, Tom went to Los Angeles, that's where everyone said that you had to go to form a rock band.
He went to L.A. with nothing, no friends he started his rock career. He started to play with many unsuccesful bands. He started teaching guitar to get along.
Bands
Lockup 1988-1990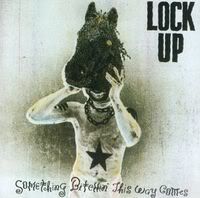 In 1988, Morello joined Lock Up, a glam rock band that released one album before splitting up. The record was called Something Bitchin' This Way Comes, which enjoyed only slight success at the time.
Rage Against the Machine 1991-2000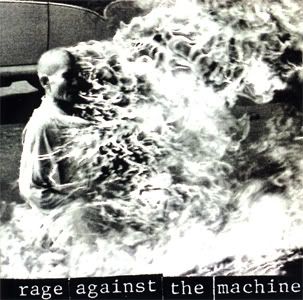 Tom visited a club in Los Angeles where Zack de la Rocha was rapping. After viewing Zacks lyric books, Tom asked him to front a band. Tom drafted Brad Wilk, a drummer who had unsuccessfully auditioned for Lock Up, and Zack introduced the two to his friend Tim Commerford. The four formed Rage Against the Machine. They released six albums. (Im going to write an article on RATM so that will have more info)
Audioslave 2001-2007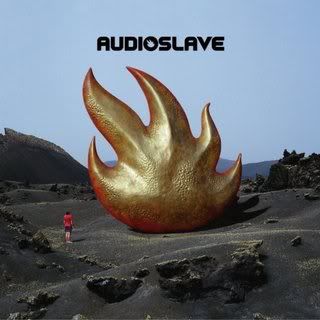 After Zack left Rage Against the Machine, the remaining bandmates started jamming with former Soundgarden vocalist Chris Cornell at the suggestion of producer Rick Rubin. The new group was first called The Civilian Project, but changed their name to Audioslave before their first album was released. They released three albums but they broke up due to frontman Chris's departure due to "irresolvable personality conflicts".
The Nightwatchman
The Nightwatchman is the alter-ego and solo act of Tom Morello. Morello created the identity of The Nightwatchman as an "artist of the people" when he desired to return to political activism in his music in 2003. After over a year of playing non-activist rock in Audioslave. The Nightwatchman first began playing political acoustic folk music in a Los Angeles coffeehousea before a small crowd and soon after went on Billy Bragg's Tell Us the Truth tour. He initially had no plans to record, but later recorded the song "No One Left" for Songs and Artists that Inspired Fahrenheit 9/11. In February 2007, he announced a solo album, One Man Revolution, which was released on April 24 in the US and May 7th worldwide.
Guitars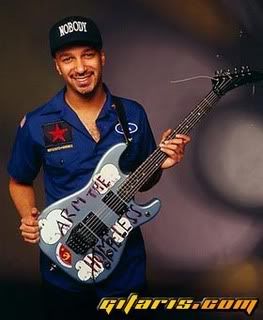 "Arm the Homeless" is a blue stratocaster body with a kramer neck. It has two EMG pickups and a killswitch. He keeps this guitar for standard tuning.
"Sendero Luminoso" is a black american telecaster with a white pickguard. It has a picture of Mumia-Abu Jamal on it. Tom uses this guitar for drop d tuning.
"Soul Power" is a custom black Fender Stratocaster. It has a metallic silver pickguard and a killswich.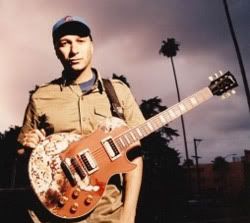 Tom also has a Les paul which he uses. When he first got it had a beer bottle design on it which he hated so he took it out into a parked lot with a lighter and went away with it. Where there isn't burns its orange.
Amps and Effects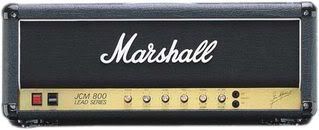 Tom's amp head, a Marshall JMC800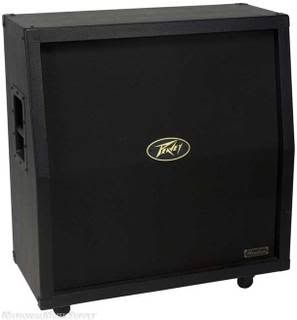 Tom's Cabinet a Peavey 4x12
Tom uses a Marshall JCM800 50 watt head and a Peavey 4x12 cabinet. For effects Tom uses a Jim Dunlop Crybaby wah wah, Digitech Whammy pedal, DOD Digital Delay, DOD Equalizer, Electro Harmonix Small Stone Phaser, Ibanez Flanger, MXR Phase 90, and Boss Tremolo pedals.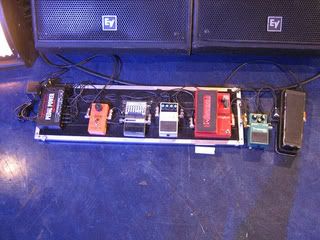 Related Videos
Sources

Made by: Nick325