Journal 2009-03-19 REC program goes LIVE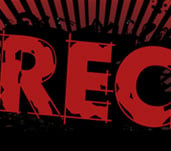 GMC's REC (recognition) program goes LIVE!
Long awaited REC program has just seen the light!, and we must say it looks like a huge success, not even 24 hours have gone by since the announcement and we already have loads of vid submissions being graded, and many more on their way!

If you still haven't heard about it, check what Theory Instructor Andrew Cockburn has to say about it:
"The GMC Recognition Program (REC Program for short) is the first step towards some sort of a GMC diploma. The idea behind it is that as a member of GMC you can have a validated rank at the website based on a record of your playing ability, as adjudicated by the instructors. Members will have their rank displayed as a title below their Avatar. More than that though, it is an incentive to practice, improve and complete lessons, and feedback to know that you are playing as well as you hope you are!
We wanted to keep the initial idea simple and work on it over time - thanks to all who provided input into this program - if you don't see your idea in here, we may well add it at a later date!"
So how does it work? Simple!
Pick a Lesson and Learn it
Video yourself playing it
Submit it for grading
See your points added to the score table and get your level badge
Keep doing this to build a validated record of your progress
Further information regarding REC can be found Here!
Check the REC Forum to join REC or watch fellow GMC:ers awesome takes on lessons and their current ratings.
Check out the General REC Scoreboard! (Notice you can sort out the list of REC participants by name, REC XP, title, etc.!)
Check out the Personal History pages of members clicking on the names of the General REC Scoreboard, there you'll see all their videos, ratings & rec title details.
REC is here, and it will definitely ROCK the house, so don't wait any longer, join now!