Journal 2010-04-26 REC Program Keeps Going Strong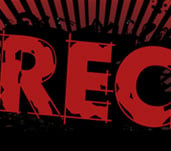 REC Program Keeps Going Strong


Our REC (Recognition) program keeps growing!
Over a year of existence with hundreds of takes from lots of our members proves the interest and commitment of our community when it comes to master GMC lessons


As you well know, REC program is about learning our lessons and recording a video take for our instructors to grade it. Based on the amount of lessons passed and their difficulty our members are then awarded a REC Title which appears both in our boards and REC ladder alike. On top of that, each participant gets a personal page on our knowledge base where all his lessons are displayed, along with the marks he got and links to the original forum threads.

Shall you need further information regarding REC, check the rules & REC boards
So much effort & guitar addiction deserves some credit, so let's take a look at our REC Scoreboard as of the 29th of August 2011, and see what we find there...


Our top graded students (highest REC Level):
- Maharzan (9.2 Average difficulty)
- Wabba (9 Average difficulty)
- Ggtopguitarist (8.66 Average difficulty)
- Purple Hayes (8.4 Average difficulty)
- Alex Lewis (8 Average difficulty)


Our most proliphic students (highest XP Level):
- Purple Hayes (81 lessons)
- Superize (75 lessons)
- Matt23 (46 lessons)
- Jamest (45 lessons)
- Emirb (32 lessons)


Congrats guys, you and everyone else taking part on REC are an example and source of inspiration for all of us willing to improve our playing day after day, and browsing your takes makes us wish to grab our guitars and hit the "REC" button again and again

We already have over a thousand video entries in our REC program! - Record yourself, be graded by GMC Instructors and earn cool titles as you advance in GMC's REC ladder to become a Guitar Hero. If you were looking for motivation & extra reasons to push yourself a step higher, look no further: REC!.