Lesson Series: "0 To 60, An Introduction to Alternate Picking" - Lesson 175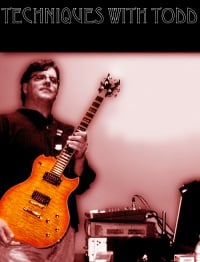 LESSON #175 - (Lesson 75 Redux) Minor and harmonic minor variations
Lesson Series by Todd Simpson

FINGER YOGA!
Let's do our usual Finger Yoga stretches. Here is a link to the video for references.

HERE IS OUR BACKING TRACK FOR TODAY
"Love Me" By Kris Dahl
HERE IS TODAY'S OVERLOUD TH2 PATCH
WIDELY VARIED, VARIOUSLY PLAYED

As the say in the South, "There is more than one way to skin a cat", and there is more than one way to play a given scale. Let's work on various ways of running and using two of my favorite scales. Minor and Harmonic Minor.

Let's
-Try each workout using Strict Alternate Picking
-Then try to see if Economic Picking makes each more comfortable.
-Let's Single, Double and Quad Pick these.


HARMONIC MINOR COMBO (Open and Closed Strings)

ADDING OPEN STRINGS

STANDARD MINOR WITH STREEEEEETTTTCCCHHHH
HERE IS A BACKING FOR THIS SECTION