Lesson Series: "0 To 60, An Introduction to Alternate Picking" - Lesson 340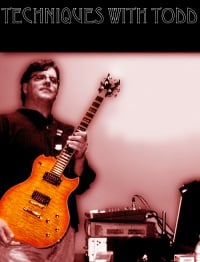 LESSON #340 - Pinky Ponies I
FINGER YOGA! (Always Warmup BEFORE Playing)

It's high time we took a good look at YOUR PINKY!!!! It's very easy to forget about this humble digit on the hand. But today, we are gonna look deep in to the gaping maw where technique starts to collapse in many players. The PINKY!!!

FIRST UP!
(The NeoClassical Pinky)
This lick will allow your hand to explore the "TILT/SHIFT" technique. You will need to tilt your wrist and shift your hand to reach the opposing notes. Make sure to use your first finger and PINKY only.
HERE IS OUR VID CHAT FROM TODAY!