Muris Varajic

Muris Varajic is a 28 year old rock, blues, fusion guitarist/musician born and raised in Bosnia & Herzegovina. He has played in many bands, recorded with many artists, played in many concerts, big to small. He influences were Mark Knopfler, David Gilmour, Joe Satriani, Chet Atkins, Steve Vai, Metallica, Iron Maiden, Vlatko Stefanovski and many more. He is an instructor for guitarmasterclass.net.
History
Muris Varajic was born on September 24, 1979 in Foca, Bosnia & Herzegovina. As a child his interests were soccer, karate and school. In school he loved math, chemistry, physics and other sciences. His life changed in 6th grade when The War started in 1992. Muris and his family moved from Foca to Sarajevo in April 1992 due to the attack on Foca.
In Sarajevo from 1992 to 1995 there was no water, food, electricity and gas. Being under siege for three years he stayed at home so he decided to take guitar. He was self-taught and started to figure out licks from Mark Knopfler, David Gilmour, Joe Satriani, Chet Atkins, Steve Vai, Metallica, Iron Maiden, Vlatko Stefanovski and more. He discovered his passion for music and guitar immediately so he concentrated on guitar. He played up to seven hours a day for four years. In 1994 Muris enrolled in a Music High School in Sarajevo. This formal music education let him see the things he was playing but didn't understand.
Music Career
Muris started playing gigs in 1996. He started with acoustic duos, acoustic trios, and bands later on. He played in small clubs and private parties. In 1998, Muris joined his first band called Maelstrom, which was mostly alternative orientated. Maelstrom played its own material and some covers too. With Maelstrom, Muris had many gigs at clubs and a lot of TV show appearances in Bosnia. The members had different view of life so band stopped working together 2 years after. During his work with Maelstrom Muris did his first studio guitar tracks for a couple demo bands and solo artists from Sarajevo.
In 2000 Muris formed his own band and named it Puls. Music he made for Puls was proggresive-rock and soft ballad as well. They played a lot in Bosnia and won two prizes on a Heineken Music Festival in Zenica in August 2001. Puls had many radio plays and public critics were quite good and positive.
In 2001 Muris was asked to join Tifa, the biggest Bosnian rock band. Muris played and toured with Tifa around the Bosnia region and Europe as well. They played venues from 1,000 to 10,000 people. They had many concert reviews, TV show appearances and interviews.
After few years working with Tifa, somewhere in 2003-2004, members from the band decided to work alone as a cover band and "on stage" band too. It was called Tonight Show Band. They played many club gigs, big venues and TV shows. Muris did TV show with Dado Topic and show-tribute with Indexi and Massimo Savic. In 2006 band changed its name into Pakt 5 and recorded a few singles.
Meanwhile, Muris started recording his own album which is based on many styles. It is called "Let It Out" and was released March 2007.
Other Info
Muris now only gives private one on one lessons, no groups or classes besides teaching on GMC. He is also planning to start an official guitar school in Sarajevo. He will release more information and details soon. "After 14 years of playing I feel like I'm pure beginner again and again, million roads ahead of me and I don't know which way to turn.", Muris said which is truley inspirational when your hear him play.
Muris participated in a Lick Library contest to win a Steve Vai Signature Guitar Signed by Steve Vai which he won. Here was his entry. He is also competiting in Guitar Idol 2008 with many other great guitarist. If he wins he could open up for Joe Santriani. Muris has been chosen into the top 12, lets hope he wins. Here is his entry.
Gear
This is Muris' gear.
Rack and Custom Cabinet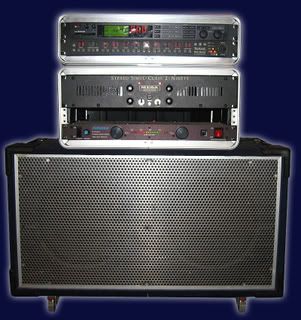 Mesa-Boogie Triaxis preamp and T.C.Electronic G-Force through Mesa 2:90poweramp into custom cabinet powered with 2x12 Celestion GT-100.Furman power conditioner.
Pedalboard
Rocktron Midimate and Hex, Morley BadHorsie 2, Digitech Whammy 2,Boss TU-2 and Boss CS-3. Also with DC-box
Guitars
MK Guitars-Muris Custom Model
Ernie Ball/Musicman Axis
Aries custom model Muki
Washburn HB30
Epiphone Chet Atkins
Endorsements
Muris is currently endorsed by Has Sound, Stan Hinsesley Pickups, Shredneck, and the Light Pick.
Albums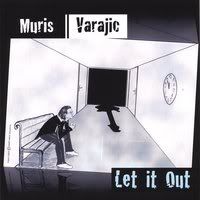 1. Mojo Oro
2. Blue Note in A
3. Bumps on You
4. Where We All Belong
5. Gas At Once
6. Drunk Funk
7. SRV Or What?
8. An Old Modern TIme
9. Put A Smile On Your Face
10. The Water
11. A Story From Eastern Europe

Muris First Album "Let it Out" is a instrumental rock-fusion guitar album. It contains great guitar playing passion from a talented musician which makes you want to start or become the best guitar player you can be. You can buy this album on CD Baby or iTunes.
Muris also has a new album which will be released in Fall 2008. It will feature over 15 guest musicians from all over globe. All instruments will be recorded real and live no Virtual Instrument Programs.
GMC Lessons
Here are Muris list of lessons. Muris' Lessons
His lessons are varied, from technique to different music styles. Muris also does many different level of lessons but with the same type of theme.
Here are some examples of Muris' lessons
See also