Scar Symmetry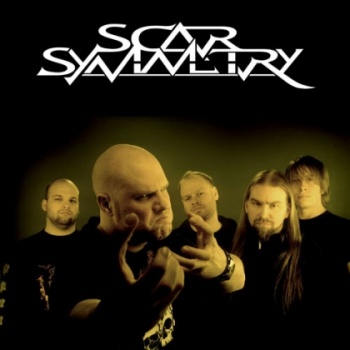 Born in the year 2004. This swedish, melodic, death metal band from Aveta has been tearing up the metal scene for the few years with rave reviews of the unique style of metal.
Infusing a vocal sound very reminscent to Cannibal Corpse all the way to Bryan Adams it seems at times. The final result is a very unique sounding band that has made a dent in the heavy metal world.
Still relatively new to the metal scene the have already under gone an important lineup change that can very well impact their sound. On September 2008, The band had announced that Christian Älvestam had moved on to a new project due to touring and creative differences. Last year on Octover 6 2009 they announced the replacements for Christian Alvestam: they will continue with two singers, Roberth Karlsson who will be doing the low end and growls and Lars Palmqvist who will be doing the clean vocals.
Christian Alvestam has moved onto a new project entitled Solution 45. Very limited details about this band but they do have a myspace page at http://www.myspace.com/solution45.
Members
Roberth Karlsson - growls, backing clean vocals
Lars Palmqvist - clean vocals, backing growls
Jonas Kjellgren − guitar
Per Nilsson − guitar
Kenneth Seil − bass
Henrik Ohlsson − drums
Former members
Christian Älvestam − vocals
Albums
Seeds of Rebellion (demo) (2004)
Videos
Mind Machine
Deviate from the Form
The Illusionist
Morphogenesis
Prism and Gate